Daniel F. Clune
- President, CEO and founding member of Metaficient™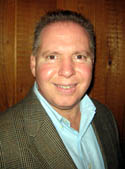 Daniel is the visionary who believes Metaficient™ can change the world one process and one spreadsheet at a time. He is going to accomplish this by dynamically generating transaction based and spreadsheet controlling solutions using Metaficient™'s proprietary modeling tool named bFAST™. The solutions rapid model generator reduces technology costs, code footprint and the need for technology staff by greater than 70%. This puts business experts back in control of the technology they use to manage their business model.
How? By what Daniel calls "Push the Line." This change in process focus inverts the traditional software company's cost pyramid and puts business experts back in control of their technology. His original team explored this path several years ago and successfully created the original bFAST™ tool. Selected clients had dynamically generated solutions that covered several vertical slices of the financial market. One client was a medium sized broker-dealer/family office/private investment fund and the other a medium sized hedge fund focused on Fixed Income Arbitrage. bFAST™ was able to handle all related business vertical functions at the same time on a single solutions platform.
Daniel's past experience - across a wide range of financial market domains - gives him his unique perspective of business solutions. He has broad-based expertise in banking, broker-dealers, hedge funds, fund of funds and private equity. He has used his experience to make change and give experienced based recommendations to "C" level professionals and managing directors across those areas of focus. His genius is in identifying manual tasks that can be automated to significantly reduce costs and increase productivity. The newly designed and completely rewritten bFAST™ modeling tool is the culmination of this genius - and it will change the world. Daniel is extremely determined to make his vision for Metaficient™'s low code, cost-reducing and spreadsheet controlling technology into a daily reality.

Ralph E. Johnson
- COO of Metaficient™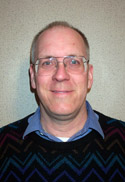 Ralph and Dan have known one another for 7 years. In that time, they have formed both a strong working-relationship and friendship. Ralph has been a professor in the Department of Computer Science at the University of Illinois/Urbana-Champaign for 25 years. During this time his department has produced several innovative software tools that are in use today. He is co-author of "Design Patterns," one of the most influential books on software design in the past twenty years, for which he is both world renowned and honored many times over. He recently learned every new technology hire at Google is given a copy of his book.
Professor Johnson has consulted with many of the world's leading technology companies including IBM, Microsoft and Apple. In the late 90s he noticed a distinctive style of building software that seemed to be a specialization of object-oriented programming and started writing papers about it. Metaficient™ is one of the few projects influenced by his thinking as expressed in these papers. Ralph is convinced that the newly-created and completely rewritten bFAST™ tool is on the verge of dramatically revolutionizing software development - and that Metaficient™ has the business plan to make it succeed.
Jim Wilk
- CPDO of Metaficient™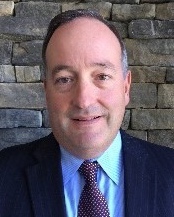 Jim Wilk is a consummate financial professional. He has amassed a vast working knowledge of the Alternative Investment Management space in his 25 plus years of experience. He has held key "C" level positions in Alternative Investment Management. Some of the positions held were Chief Operating Officer Credit Suisse Private Banking and Wealth Management Division for Insurance Linked Strategies, Co-Chief Operating Officer of the Children's Fund UK LLP at TCI and Global Director of Operations at Ramius. During those years he successfully guided the building and implementation of middle and back office infrastructures numerous times. He brings with that experience a proven track record, strategic focus and a mature business judgment. He is the kind of professional all types of firms need access.
Jim has joined Metaficient™ Technologies with confidence that the company has crafted the kind of solution that has been needed in the Alternative Investment Management space for decades. He wants to help Metaficient™ spread the advanced technology into the space. And given his vast experience and knowledge he will be able to facilitate and guide new and existing clients when faced with making a choice about the right technology solution for their business.